Van Amsterdamse Bodem market stall with Tan Thai
Van Amsterdamse Bodem heeft een marktkraam op de zuiderMRKT speciaal voor startende ondernemers. Op 7 mei is het de beurt aan Tanya van Tan Thai! Haal dan bij haar de lekkerste Thaise sauzen en knutsel een vegan Thais desert voor moederdag! Wij interviewden Tanya alvast om in de sfeer te komen.
What exactly is Tan Thai?
"Simply put, Tan Thai is a brand specialized in Thai food. I am on a mission to veganize traditional food. I am not 100% vegan myself, but try to eat as much plant based as possible. It is difficult to make Thai food vegan, because it is very traditional. Therefore, I started experimenting with the ingredients. I developed a vegan Thai fish sauce by adding vegan substitutes instead of shrimp paste. I started to sell this to my friends, who were so enthusiastic that they convinced me to explore whether there is a market for it. I sold my Thai wrap on the Albert Cuyp market before, which was a great success. I think that is because what I do is not only about the food, but also about fun and good energy."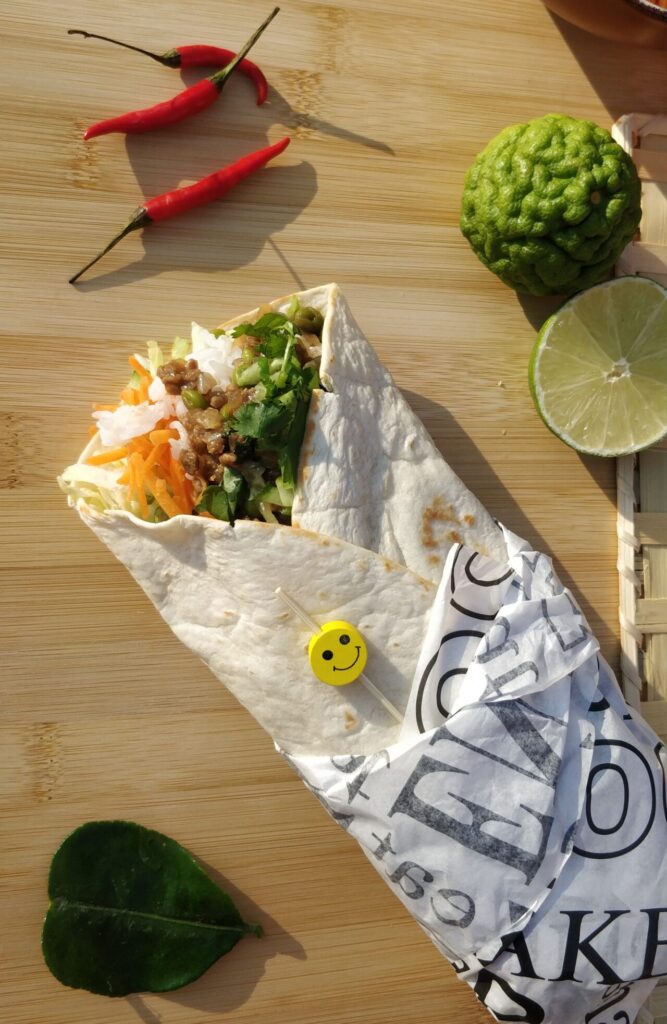 Why did you start Tan Thai?
"The most important reason is that I wanted to show people that vegan Thai food is very tasty. Often when you find vegan Thai recipes online, it is very far away from original Thai; you use coconut milk and curry paste, but the vegetables are not the ones we use in Thailand. I use very traditional ingredients. Additionally, none of the curry pastes you find in the supermarkets are made by Thai people and it doesn't taste how it is supposed to. I believe it should not be that difficult to get good Thai food."
You're from Thailand. What's the relationship of Thai with food? Is this different in NL?
"In Thailand everything is about food. Breakfast, lunch and dinner are equally important. Here, I feel like it is mainly about dinner. The way we have our meals is also different. I believe this is because the families are bigger in Thailand. We have several dishes - two with vegetables and one with protein for example. In The Netherlands you have one dish for dinner, with all nutrients in it. Which is understandable, when you're in a smaller family."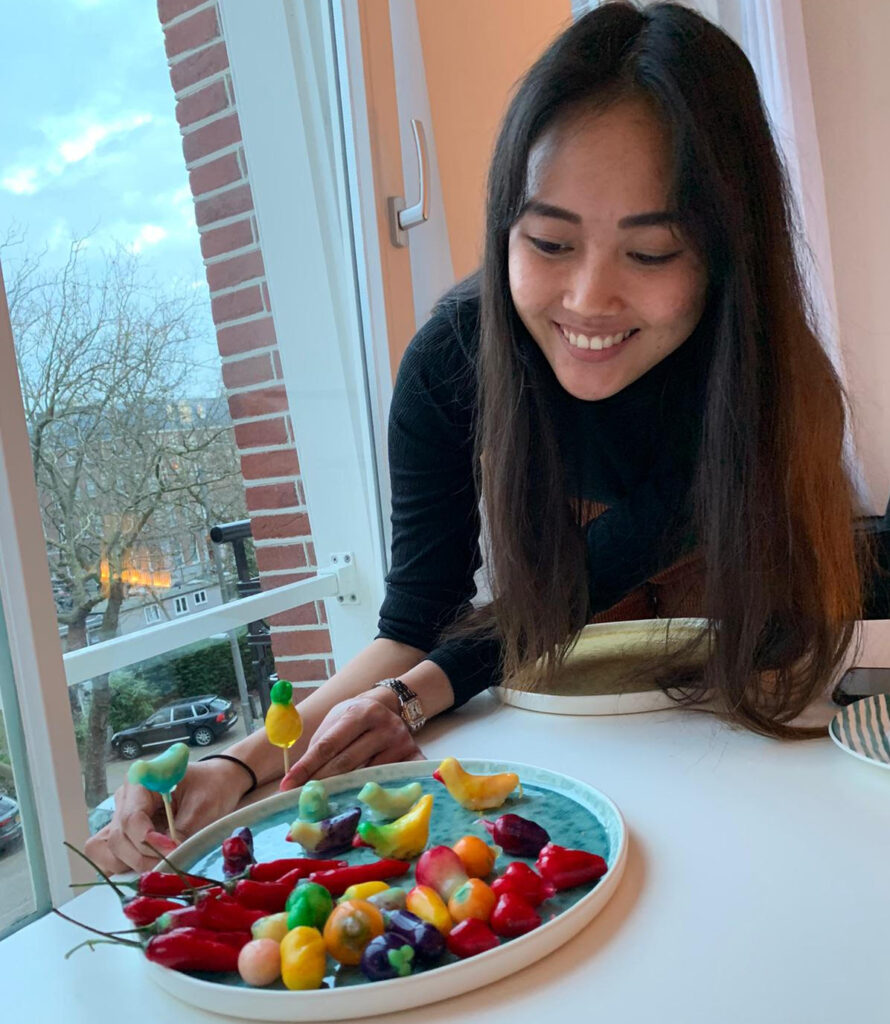 What do you expect from the Van Amsterdamse Bodem-market stall?
"I like the fact that Van Amsterdamse Bodem has it's focus on sustainability and local neigbourhoods. I don't know exactly what to expect other than having fun and teaching people what to do with Thai food. At the market, I want to show the different aspects of Thai food, which is not just what you see here in the Thai restaurant. We have so much more variety. The vegan dessert that we will make in the workshops is very common on Thai markets, but you do not see it anywhere else. The workshops will be at 11.00 and 15.00 and the desserts are the perfect gift for Mother's day. Let's have fun and make some art together!"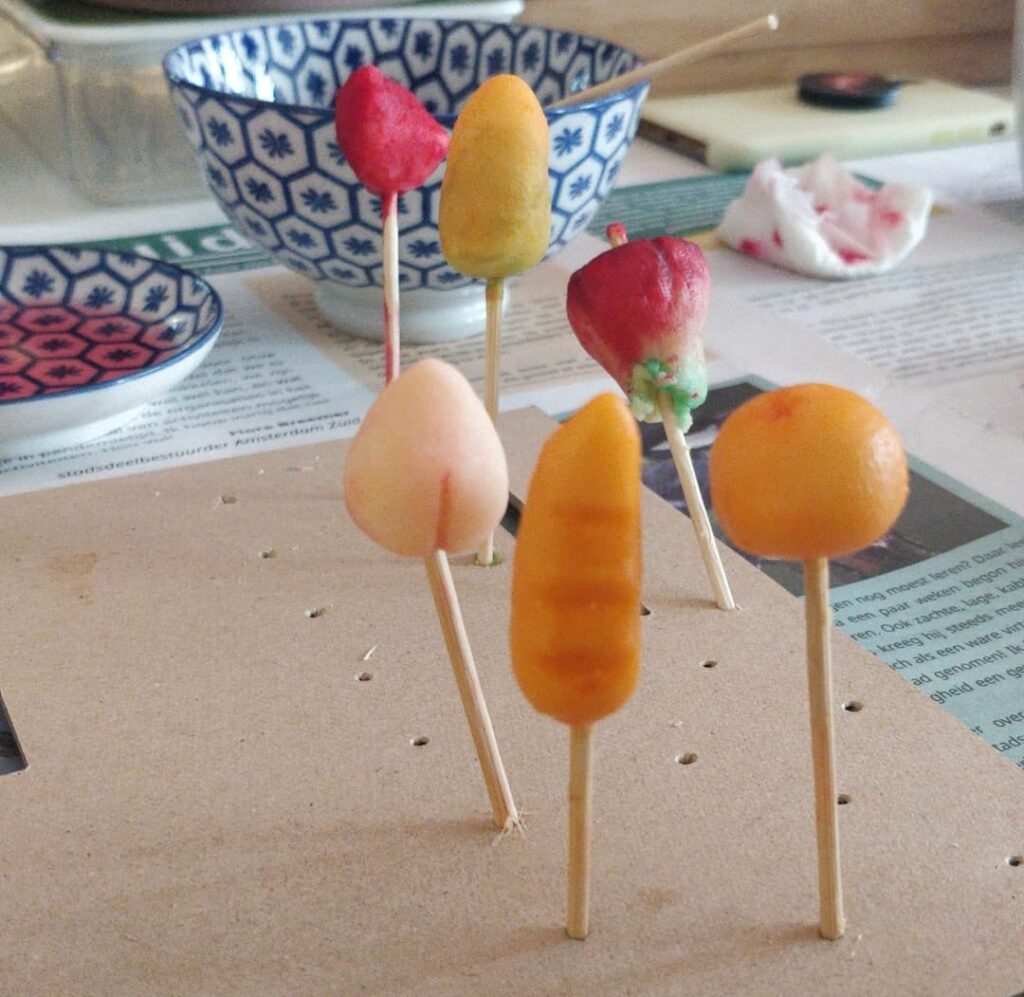 Do you have a favourite local, sustainable or healthy spot in Amsterdam? 
"I always go to Wild Sage Foods. It is a minimal waste, organic food store. I like it because they are quite cheap and they also serve nice coffee. I often go and sit there to talk about what they do and how we can help each other in selling more local food." 
Come and try Tan Thai's products on the 7th of May on the ZuiderMRKT and join the workshops at 11.00 and 15.oo!
Click here for Dutch.