SauerCrowd & Willicroft at the market!
Van Amsterdamse Bodem opened a marketstall at the zuiderMRKT, especially for beginning entrepeneurs. On 16 & 23 July SauerCrowd and Willicroft will be the host of the stall! We interviewed Andres to get a little preview of his products. They both make delicious plant based product, mostly based on fermentation principles. Next to the really good taste of the kimchi's and vegan cheese, it's also very healthy! We did an interview with Moritz of SauerCrowd to get a sneak peak.
What is SauerCrowd and Willicroft?
'In both companies, we are striving for a plant based movement. A movement towards healthy and sustainable food in The Netherlands. We both make use of fermentation principles to make (new) plant based products. SauerCrowd does do this specifically with using local ingredients from organic Dutch farmers. With the process of fermentation we preserve the ingredients, and in this way also maintain the nutritional benefits, like probiotics, minerals, vitamins, which we so dearly lack in our diet these days, especially in The Netherlands.
Willicroft makes plant based and planet proof cheese. These products have a much lower ecological footprint than cheese based on dairy. By using fermentation, they create an almost similar cheese taste. That worked really well with their newest product, Young Dutch. The feta also comes really close to real 'feta'. We also sell both these cheeses this Saturday at the market.'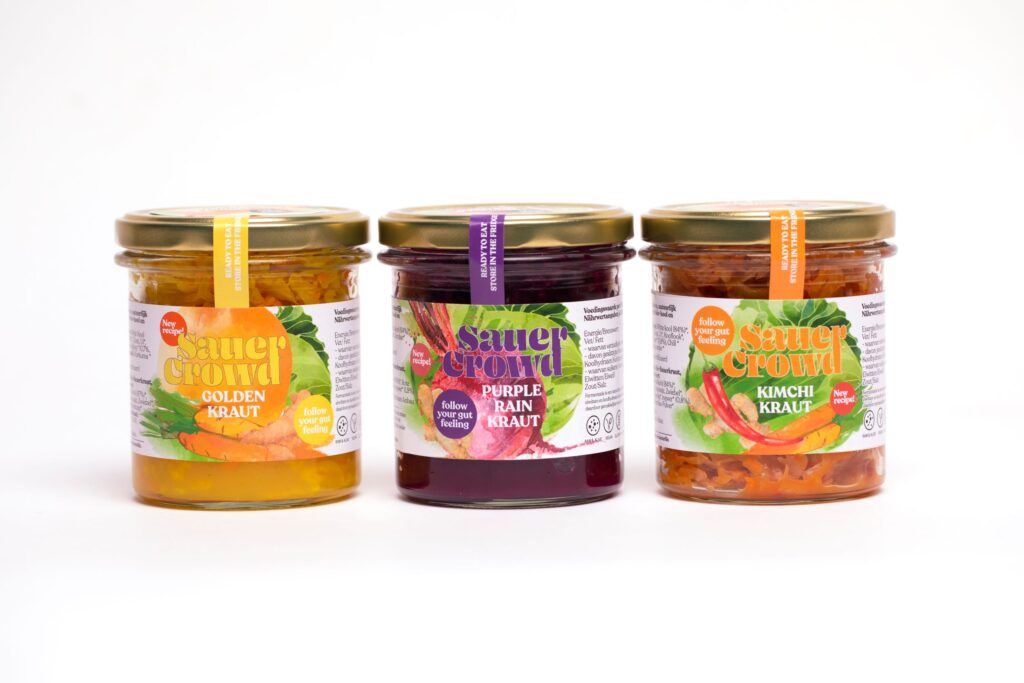 Why did you both start these companies?
'For me, SauerCrowd is really a dream come true. As a teenager I had all kinds of allergies, but because I changed my diet, that went all away. That's when I got intrigued by the effect of food on our bodies. With SauerCrowd I want to share the knowledge I gained, and get other people excited about healthy food.
We work from a holistic approach, where we don't create any waste. If there is food waste, we give it back to the soil, and turn it into compost. Eventually, we give more back than we take!
Willicroft and SauerCrowd started around the same time. Since I met Brad, he asked me if I could help him create a new flavour. From that moment on, we work together and share knowledge very often. That's why we are also on the zuidermarkt together.'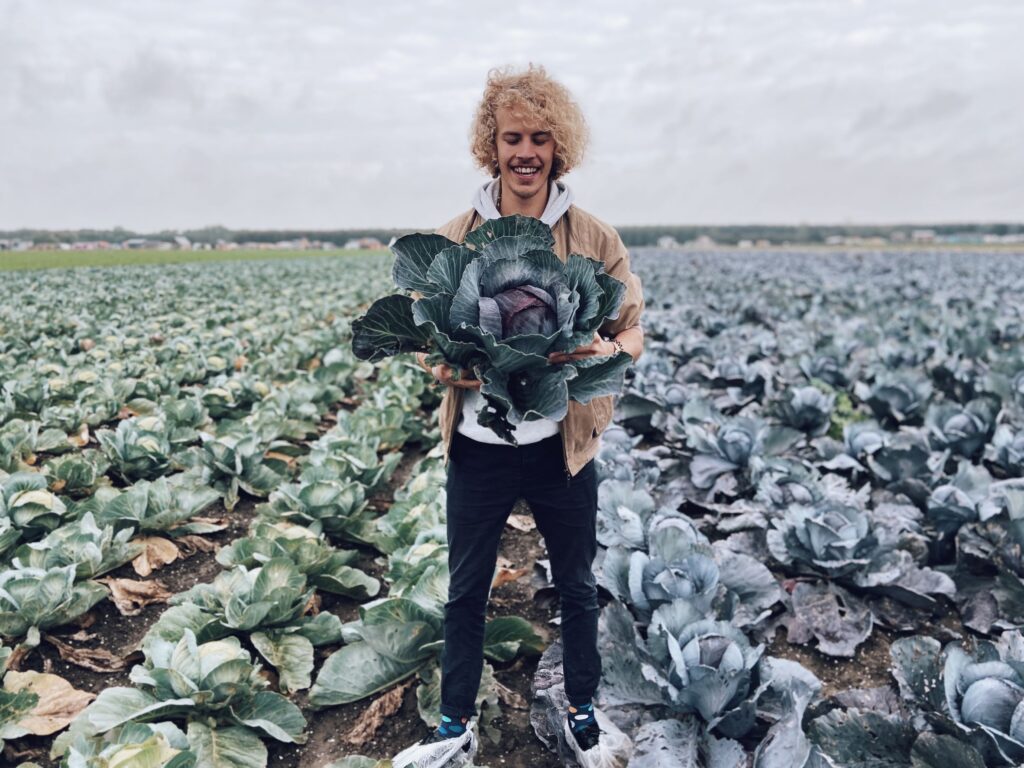 What are your plans for your stall at the zuiderMRKT?
We will offer products like kimchi's, Purple Rain (fermented beetroot with ginger), Young Dutch, vegan feta, and the irresistible kimchi-cheese-tosti. Next to that, we will let the people taste all kinds of fermented products and we love to tell more about what we do.
Do you have a favourite spot for local, healthy and/or sustainable food in Amsterdam?
'For me, it's the combination of Stadsgroenteboeren en Fruittuinen van West. I'm a member there of the Community Supported Agricultue, so I help them on the field and get my veggies from there. 
Visit SauerCrowd en Willicroft on 16 and 23 July in the Van Amsterdamse Bodem-stall at the zuiderMRKT!